Ecover
eCRM Re-branding Program
Art Direction
,
Creative Direction
,
Web Design
,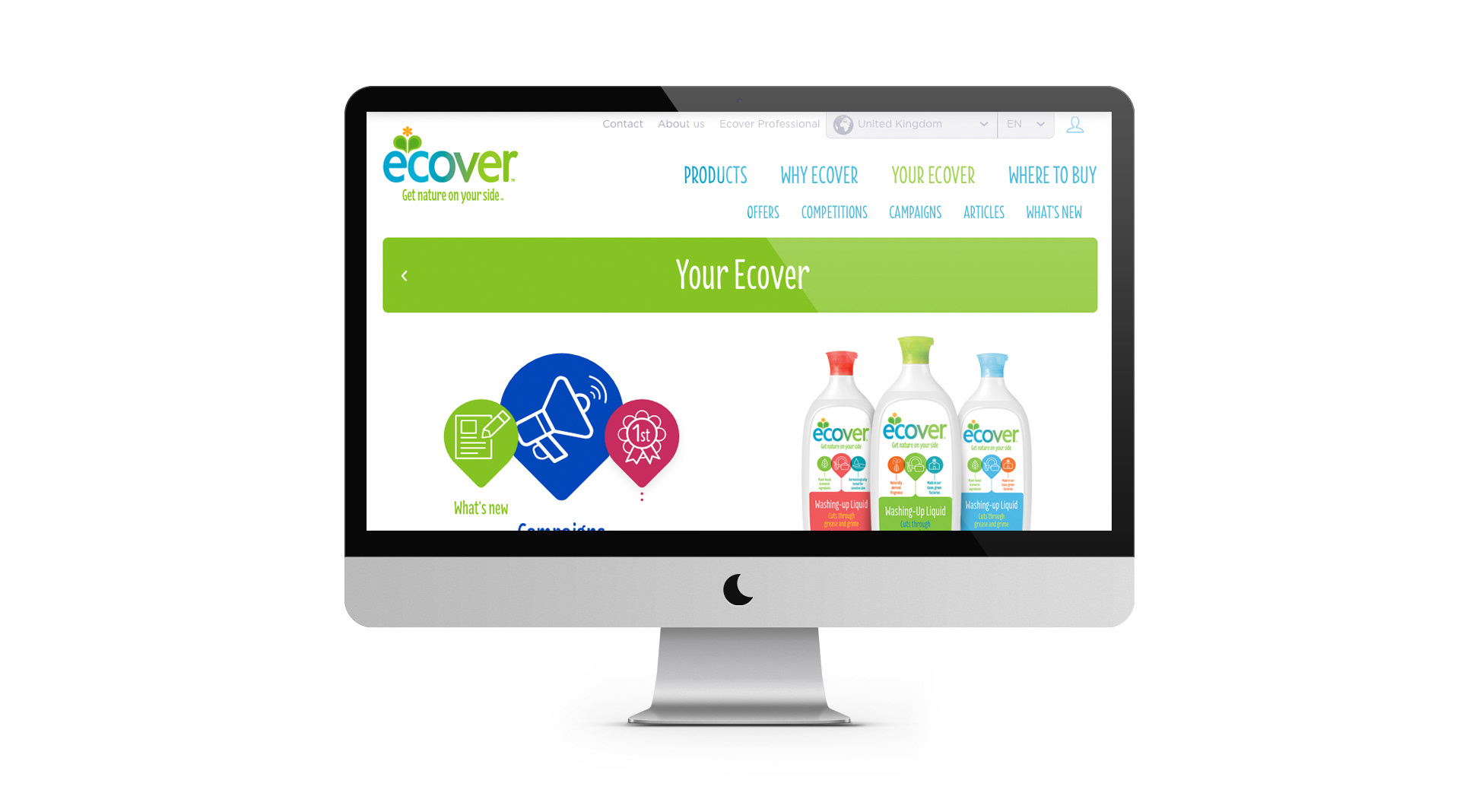 Ecover have been going strong for over 35 years, so we didn't want them to become just another tree hugging brand. Instead we reinvigorated their customer communications across media with the proposition - 'Get nature on your side'.

Using targeted consumer data we were able to deliver the right content to the right people, at the right time. Consequently we generated advocates for the brand, loyal users who tested products, provided opinions and feedback where the Consumers could 'Have their say'. 
The Splash, our magazine based eCRM offering, evolved into a new rebranded 'Your Ecover' section within Ecover's UK site. Informative content was still produced, not limited to articles on natural science and technology but, included fashion, food, lifestyle, product offers and relevant competitions, all with an environmental focus.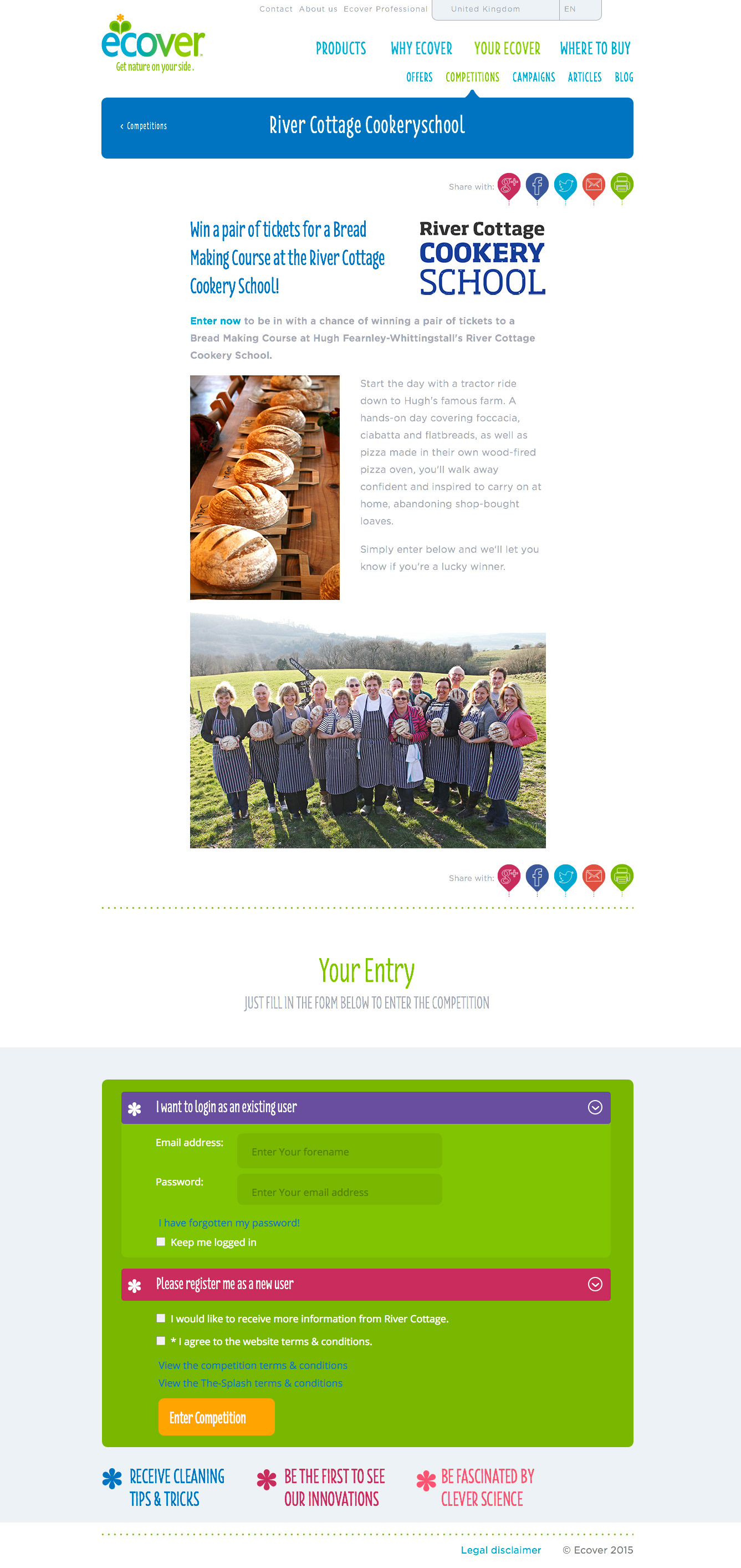 We re-branded the eCRM program across a responsive email design template where modules could be used for different user personas. With a more targeted program we were able to increase our members and consequently advocates.